The
Truth

About Social Media Marketing

Social media marketing is much more than just throwing up a post online with a cool picture; it is actually a complex, ever-changing science. Social media can be a powerful marketing tool when maximized to its full potential, but doing so is easier said than done. Many social media agencies and "experts" will say they can run your social media accounts, but they can't guarantee your profits. Axel & Associates is your social media agency that will turn your social media into a source of revenue.
We use data and a deep understanding of the algorithms used by social media platforms like Facebook, Instagram, and more to post exactly the right content and pictures for your targeted audience. We make sure the audience you are looking to attract not only sees your posts and pictures, but that they go to your page and like/follow it. This gives you an easy audience to market and sell to that is already interested in your business!
We have extensive experience running social media accounts for companies that range from start-up businesses to Fortune 500 corporations. We have worked with businesses specializing in automobiles, gardening, medical care, office supplies, package shipping, and much more. There is no area of expertise or line of products for which we cannot apply our social media strategies to increase brand awareness and profits!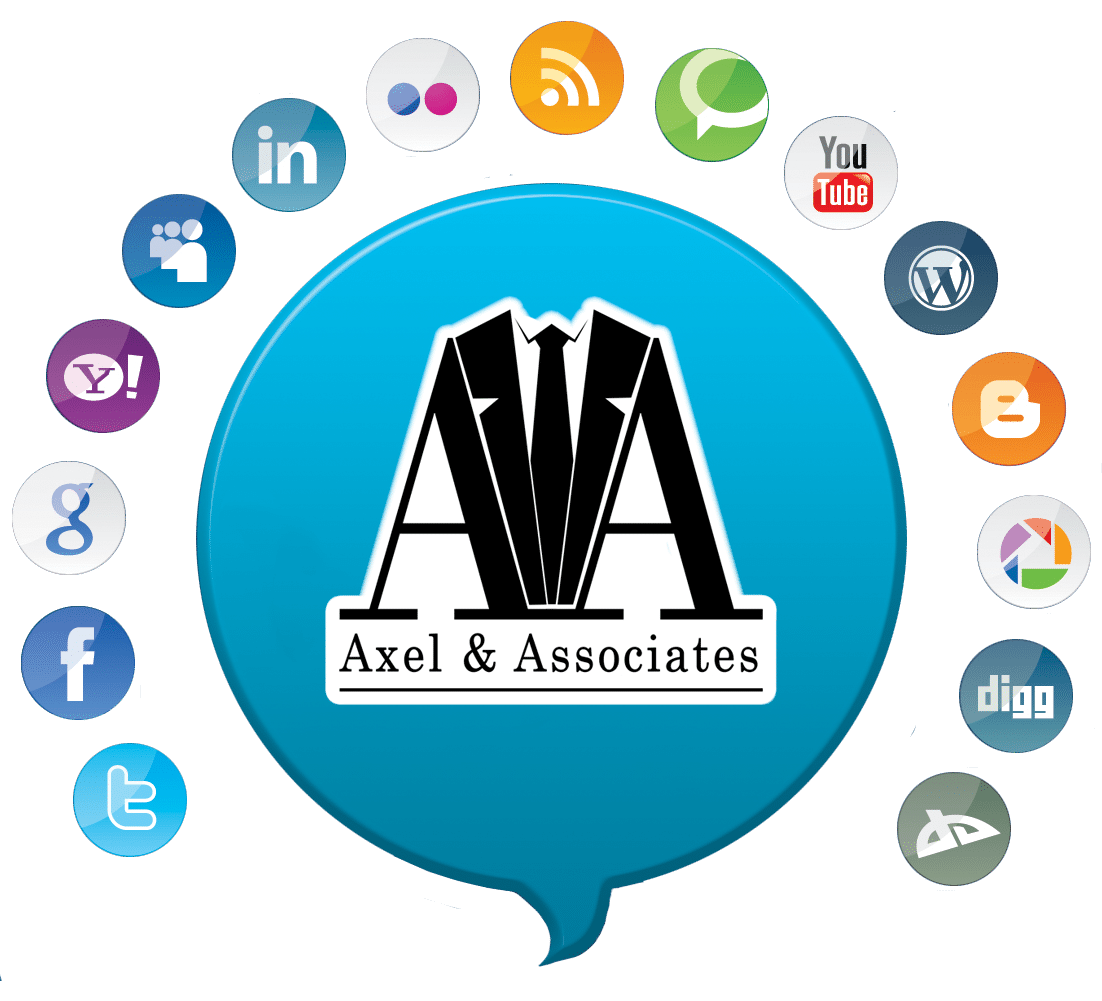 The Best Social Media Services
First, Axel & Associates will evaluate your current social media presence and provide you and your team with detailed reports showing which aspects of your social media are working and which aspects are not. Then we will work with you to develop and design a social media strategy to turn these platforms into a revenue-generating machine for your business! And finally, we provide consistent updates and reporting data, so you know that the strategies that worked are still working in the long term, as well as which adjustments we are making to keep you on top! There is a reason why customers say that we have the best social media services.
As mentioned earlier, we are so sure of our social media strategy that we guarantee our work with a money back promise. If it doesn't work, it's on the house! Call us today to hear more about how we can help your business specifically increase your social media revenue to its fullest potential!
Axel & Associates Makes Your Social Media
Profitable.
Our team of professionals will make sure your company's social media marketing budget is well spent and turns a profit. Here's How:
We start by determining how many of your customers and potential customers are actually using social media to find the types of products and services you offer. We present you with a report and personally review it with you.
Based on the information we gather, we develop two social media marketing strategies for you. The first strategy is designed to retain your existing customer base. The second strategy is designed to attract new customers for your products and/or services.
Axel & Associates will then create and/or manage your social media accounts. To whatever extent possible all social media accounts are customized to reflect your company's unique brand.
The results of all social media activities are tracked so they can be attributed to revenue. We will review these results with you at our regularly scheduled meetings. Based on the results of each campaign we will continue to develop new social media strategies that generate and maximize revenue.
When you are ready to turn social media into a real source of revenue for your business, give us a call at (866) DAVIDAXEL for a free consultation.