Video & Photography Services in Winter Garden, FL
Professional Photography & Video
These days we live so much of our lives behind a screen. One result of this is that images matter more than ever before, even more than words. People skim through a wall of text without remembering what it's saying, but images hold their attention a little longer and give them another way to ground your message. In fact, we've reached a point that it's almost worthless to make a post on social media and not include a graphic or video. They also improve the odds of an email's Call To Action being executed and help record moments that might be marketed later. With endless applications, quality video and photography services in Winter Garden matters.
That's where we come in. Here at Axel & Associates, your local digital marketing agency in Winter Garden, we've become known for our digital marketing, SEO, website design, and PR services, but we offer so much more. We take a truly 21st-century approach that embraces the reality that the boundaries between these areas are much more flexible than they used to be, and now flow into other areas too. Part of this includes the rising importance of multimedia and its uses in anything from Google AdWords/PPC, social media management, online reputation management, and email marketing campaigns.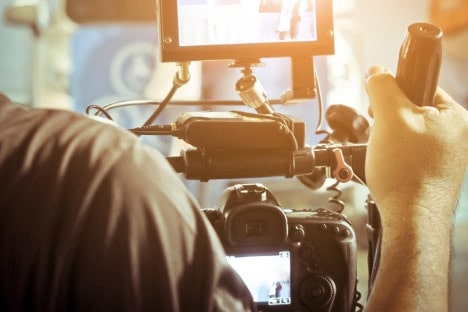 Professional Video and Photography Services in Winter Garden, FL
Of course, being the results-oriented operation that we are, we also go beyond just recording media for our clients. With our strong marketing background, we also have a keen eye for the perfect shot or best angle so we can provide professional video and photography services in Winter Garden, FL. We are happy to consult with clients and lean on our expertise of how to best execute a session to achieve your goals. After a shoot is wrapped up, we also bring top-notch editing software and experience to the table to ensure stunning and smooth results that can include music, text, animation or any other desired effects.
So whether you need video and photography service in Winter Garden for your website, social media, advertising, training material, events, or any other needs, we are more than happy to offer these services at affordable rates. As with all our other digital marketing services at Axel & Associates, the entire multimedia and editing process is done in-house to maintain high quality and seamless collaboration between our various specialists and of course our clients to produce a perfect final product that is ready to use. If you would like to get an affordable quote for any of our premium services, don't hesitate to reach us with any questions at 866-DAVIDAXEL (866-328-4329) or dave@davidaxel.com
Learn how our video and photography services in Winter Garden can grow your business.
Contact Us below or Call Axel & Associates at

(866) DAVIDAXEL